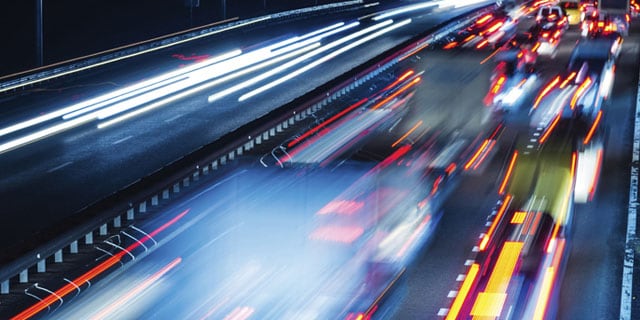 Uncompromising Performance:
Green Mobility Solutions for Today and Beyond
The need for sustainability is driving innovation across the transportation market. Alternative fuel technologies are helping buses, trucks, and other vehicles operate more cleanly and efficiently than ever before.
Safety, reliability, and range are top priorities. On-vehicle systems and refueling infrastructure require high-integrity system components to contain high-pressure and small-molecule gases. Swagelok Sweden can help, with experience, expertise, and high-performance products and solutions specifically engineered for the toughest challenges in the alternative and specialty fuels markets.
Swagelok® Hydrogen-Compatible Products
Safe operation requires leak-tight containment systems, capable of storing alternate fuels at high pressures for desired operational range.
Consistent delivery of critical, custom parts and assemblies is essential to keep vehicle production happening quickly and on schedule.
Our stainless steel alloy content is higher and more narrowly specified than ASTM standards for strength and corrosion resistance.
THE ANATOMY OF A HYDROGEN FITTING
Trust Swagelok Sweden to deliver a wide range of critical components for use in many types of alternative fuel applications, including the infrastructure that produces, transports, compresses, and stores gases for on-vehicle use. But success is about more than quality components. We are dedicated to working with you to deliver the solutions you need to build a cleaner environment, including
Design and Assembly - Swagelok Sweden can provide the support you need with custom subsystems and assemblies built to your exact specifications, ready to be installed. Swagelok® Custom Solutions can consist of either a few components or complete fluid systems, including gas fill panels, or fluid system assemblies to integrate into dispensers, compressors, and fuel line solutions. All assemblies are built with Swagelok's high-quality fluid system components and we can also incorporate third-party products, including wiring, automation, transmitters, relays, motors, and more, all backed by the Swagelok Limited Lifetime Warranty.
Services - We provide a complete suite of services for the alternative fuels industry, helping OEM and infrastructure developers build solutions more quickly, easily, and reliably.
CNC tube-bending services can deliver high volumes and complex tube bends for your fuel delivery systems, saving you the work of manual bending.
Preswaged tubing and fittings take a critical assembly process off your hands, saving labor and production time.
Our experienced field engineering team can help you identify application challenges, troubleshoot problems, and provide actionable solutions.
We provide global reach and local support by working within a network of more than 120 highly educated and experienced field engineers globally who work together to solve problems anywhere in the world.
Training - We provide courses designed to enhance your team's critical skills for designing, building, and maintaining high-performing fluid systems. You can rely on our Swagelok-certified trainers to arm your team members with the knowledge they need with customizable, in-person and digital courses.
discover swagelok sweden's course
hydrogen solutions for safety & reliability
Certifications
Trust Swagelok NG series natural gas hose assemblies which are certified for NGV3.1-2014 Class B (on-vehicle applications outside the engine compartment) and NGV4.2-2014 Class A and Class D (dispensing systems).
Gain insights about Swagelok's effort to earn EC-79 certification of multiple products to support Luxfer Gas Cylinders in its pursuit of business with European bus manufacturers.